Day of more madness! One colleague on holiday means more work for me. One on holiday and one on parental leave means I can't have a moment of quiet!
My colleague Natalie's youngest, Jacob (yes, the poor thing that pretty much lives in Alder Hey Children's Hospital) got chicken pox. Not just a few spots. He has them EVERYWHERE!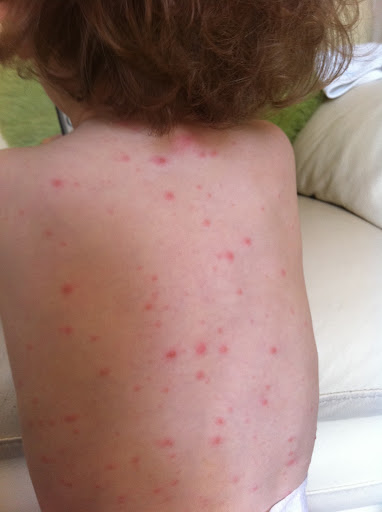 This is just day one. That's a lot of pox!
The cats are still struggling with the heat. Both of them start going somewhere then collapse like it's the hardest work in the world to do anything! That is until they discover the box next to the bed. Most. Fun. Ever.